This was envisioned by Shukoor Ahmed & Ken Laureys in 2008 to provide a platform to rank and file Democrats to lobby Super Delegates.

Two young Bernie Sanders supporters Aleeza Ahmed and Shabnam Ahmed took over this domain to help level the playing field between Senator Sanders & Secretary Clinton. They strongly feel that Super Delegates do not proportionately support Senator Sanders and they are not reflecting the opinion of their states and voters. Both young Bernie supporters took over 2 weeks to research and identify the email addresses of 423 out of 525 Super Delegates who have committed to Secretary Clinton. Aleeza and Shabnam took about 2 weeks to get it up and running.


Our Team:
About Aleeza Ahmed
Hello, my name is Aleeza Ahmed. I am 12 years old and currently in 6th grade. I love art and I am studying different formats of art right now. I go to Cardinal Charter School in Cary, North Carolina. I have a lot of political experience. My cousin, Raaheela Ahmed ran for school board and my uncle, Shukoor Ahmed ran for State Delegate. I was always excited to help campaign and learn new things. When I heard about Raaheela running for school board, I was interested in how the process worked. In that way, I started helping out and understanding better. My uncle and cousins introduced me into politics and now I am working with them to support Bernie Sanders.
About Shabnam Ahmed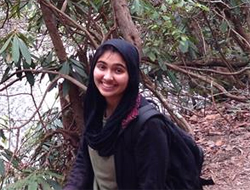 Hello! My name is Shabnam Ahmed and I am a junior at the University of Maryland, College Park studying Global Public Health & Development with a minor in Spanish. My political involvement and community advocacy started at a fairly young age. When I was a senior in high school I served as the Student Board of Education Member for the Prince George's County Board of Education. I volunteered in numerous campaigns over the years along with serving as a State Page for the Maryland House of Delegates and I recently completed my term as the Vice President of Academic Affairs for the University of Maryland, Student Government Association. I helped lead a county wide lobbying effort my sophomore year in college called "No Three Terms," (nothreeterms.com) advocating against extending term limits for the Prince George's County Council Members. Our efforts came out favorable in the 2014 election cycle. I am a big proponent of civic advocacy and community engagement, which is a big part of what Lobby Delegates is doing. I am excited to be a part of the team.
About Ken Laureys & Shukoor Ahmed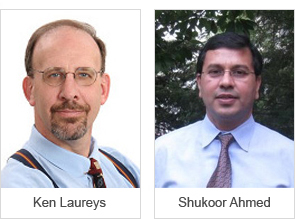 The idea for the www.LobbyDelegates.com website originated when Shukoor Ahmed was continually asked by friends, family and politically active colleagues if he had a listing of Super Delegates they could lobby to support one or the other of the Democratic Presidential candidates. They researched and found the emails of the super delegates and launched www.LobbyDelegates.com.
Shukoor Ahmed and Ken Laureys built this entire application in less than four weeks. Ken Laureys has a two-decade background in nonprofit advocacy and a Master's degree in Government and Politics. Shukoor Ahmed is a serial entrepreneur and founder of
www.statedemocracy.com
and V-Empower, Inc. (
www.v-empower.com
)